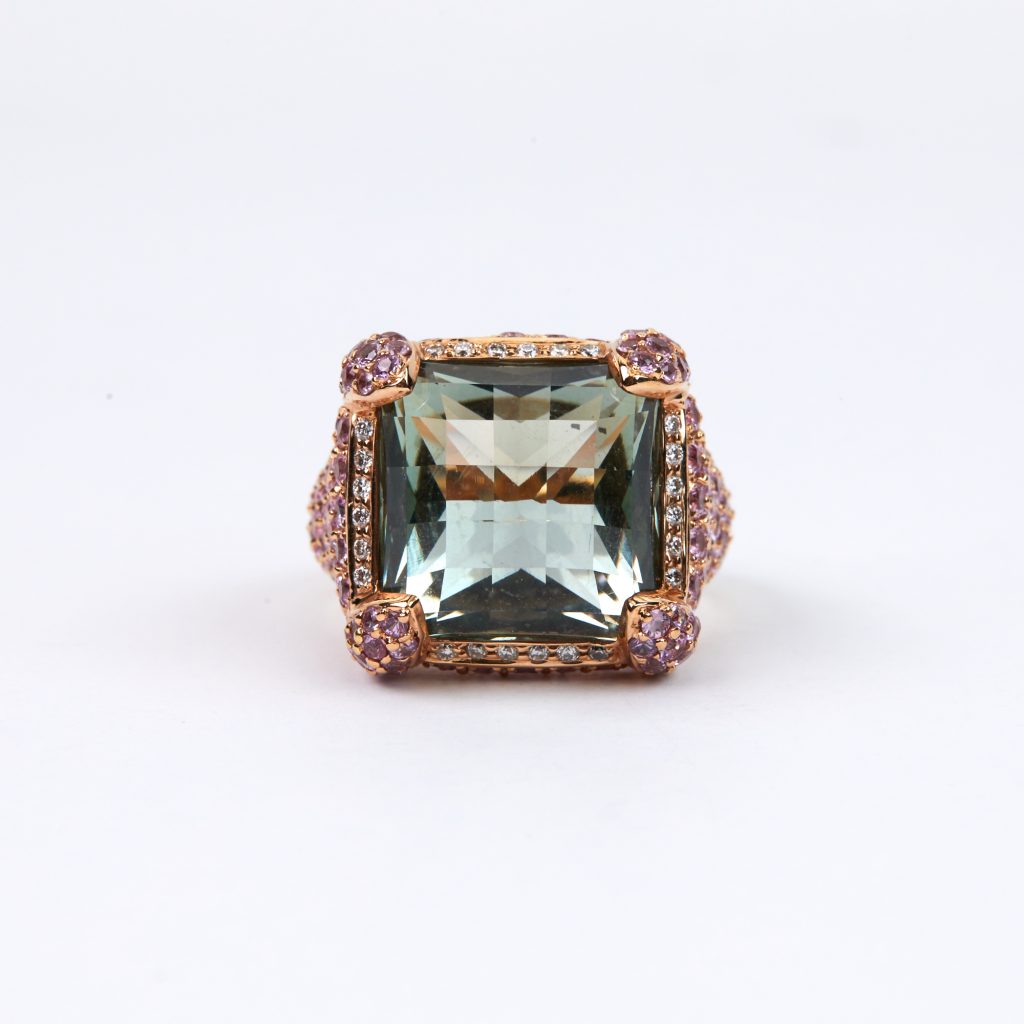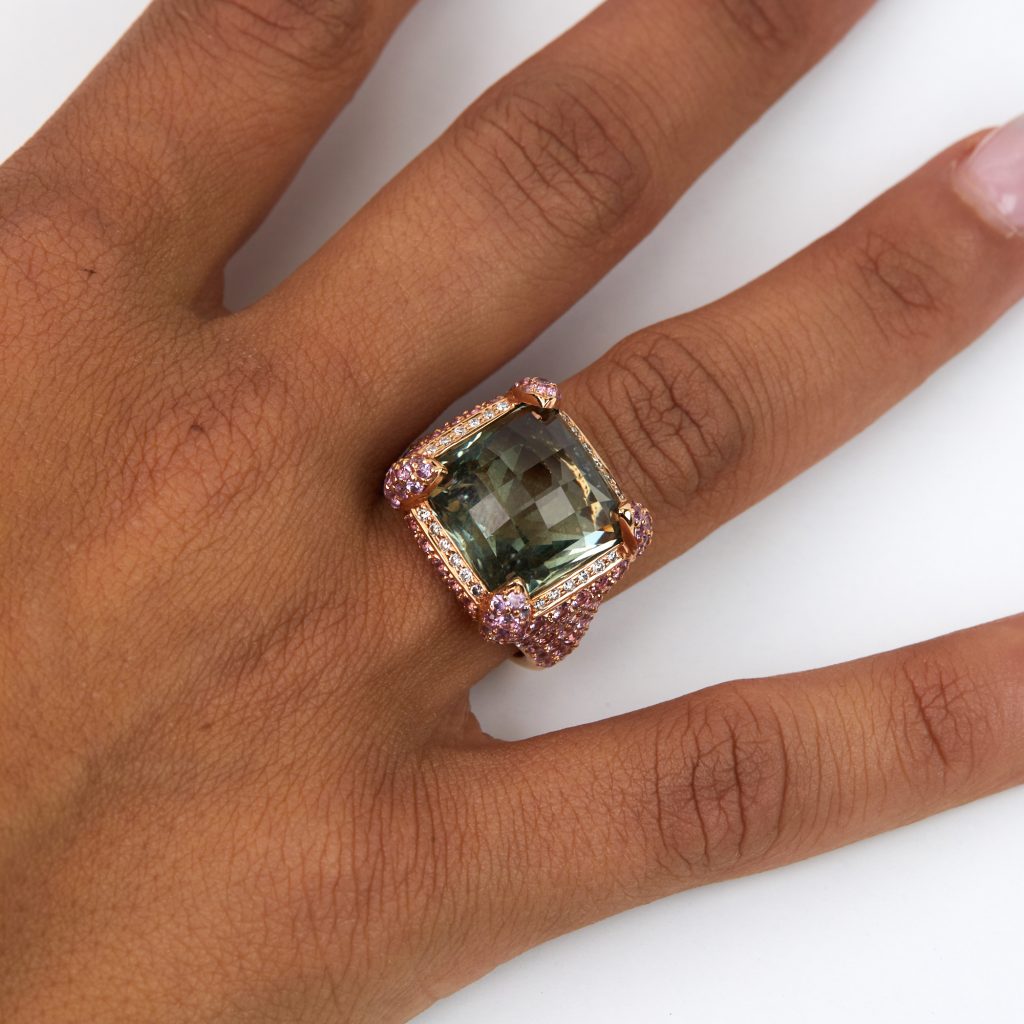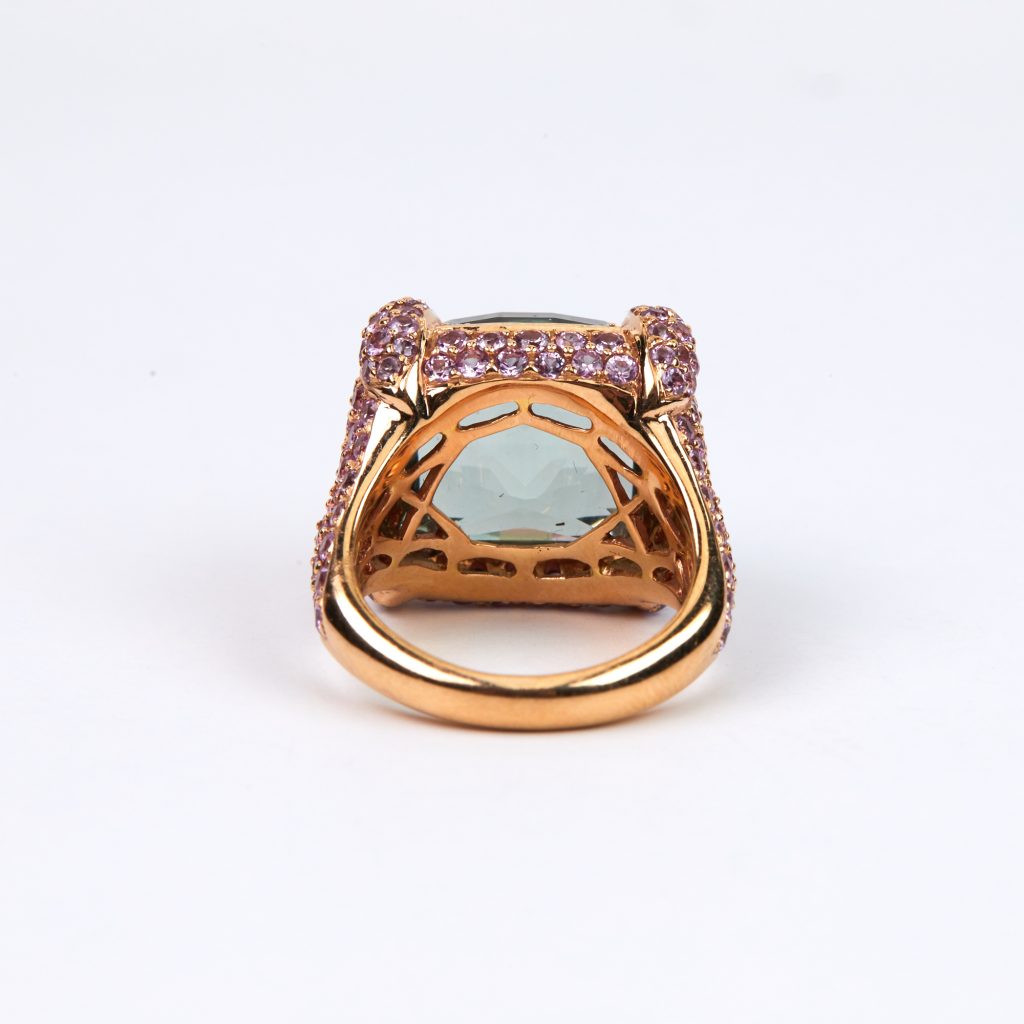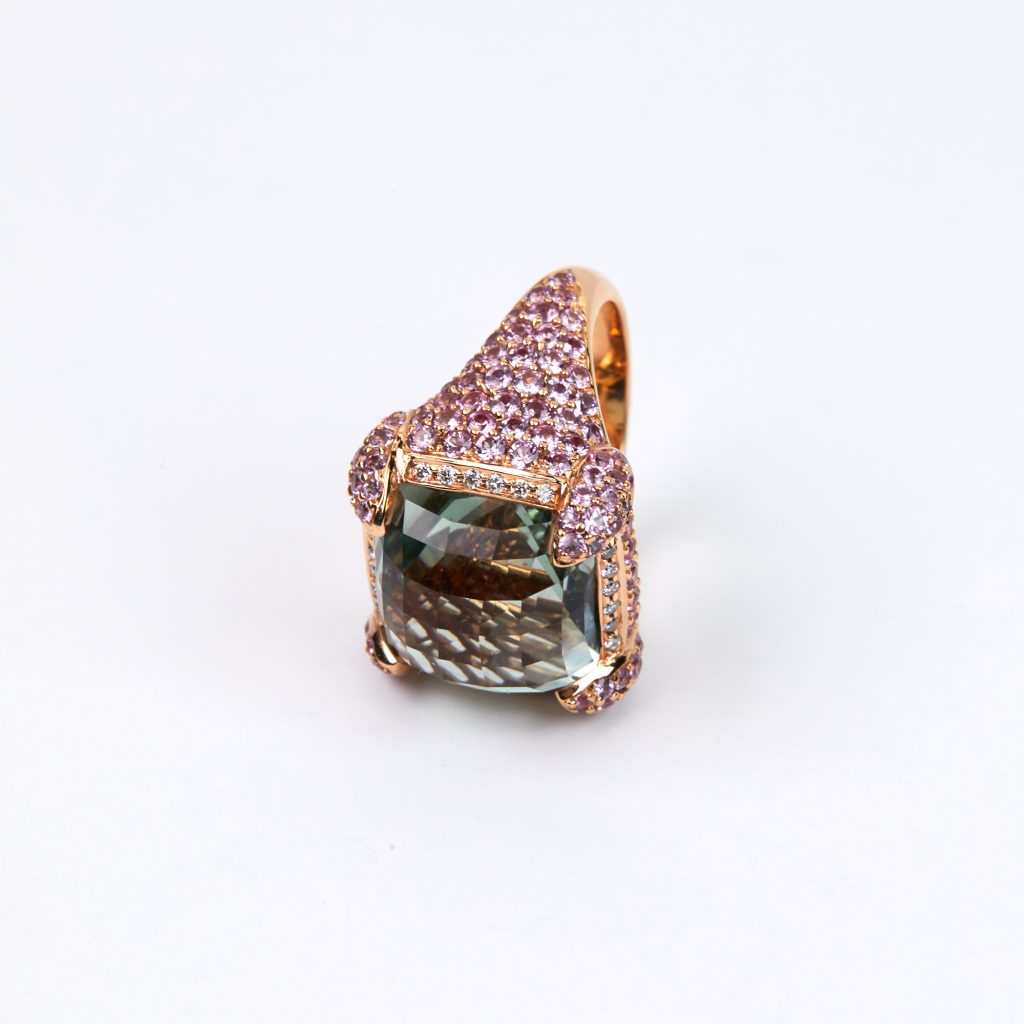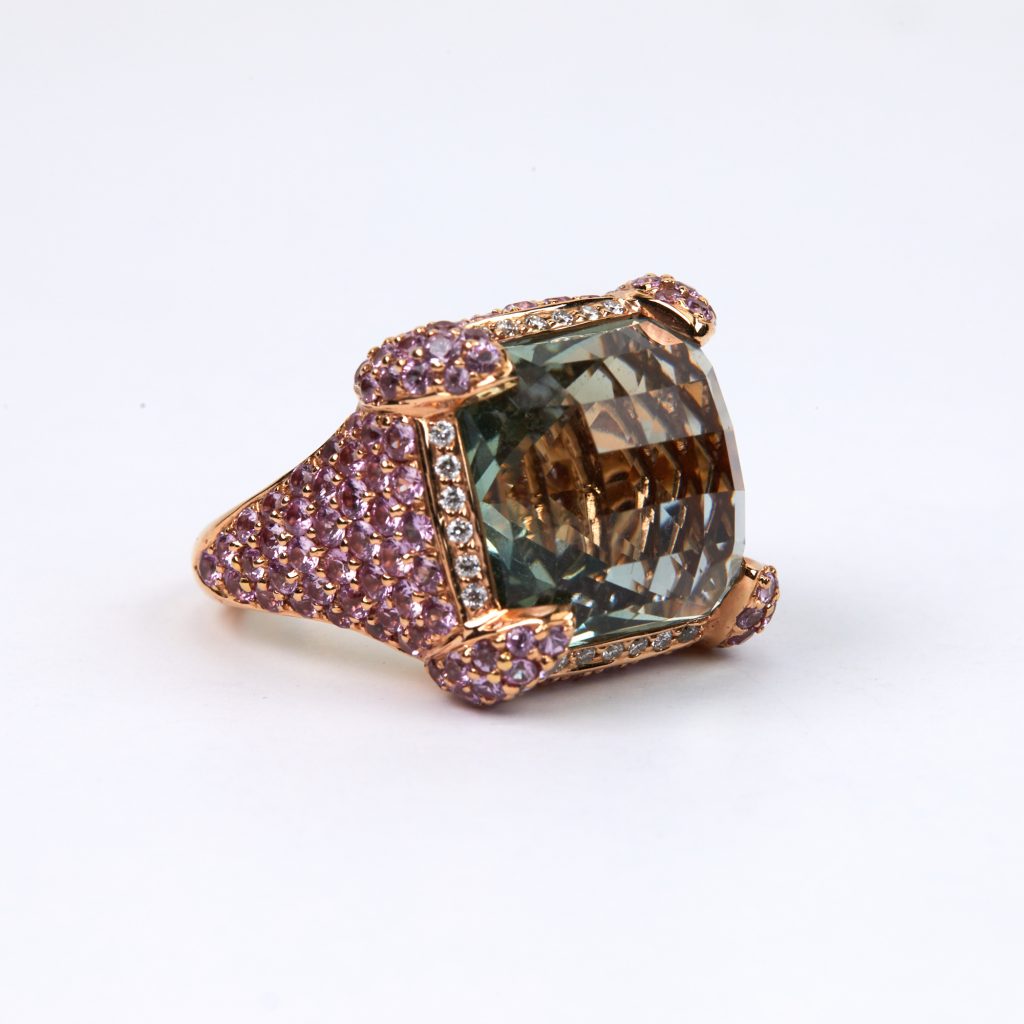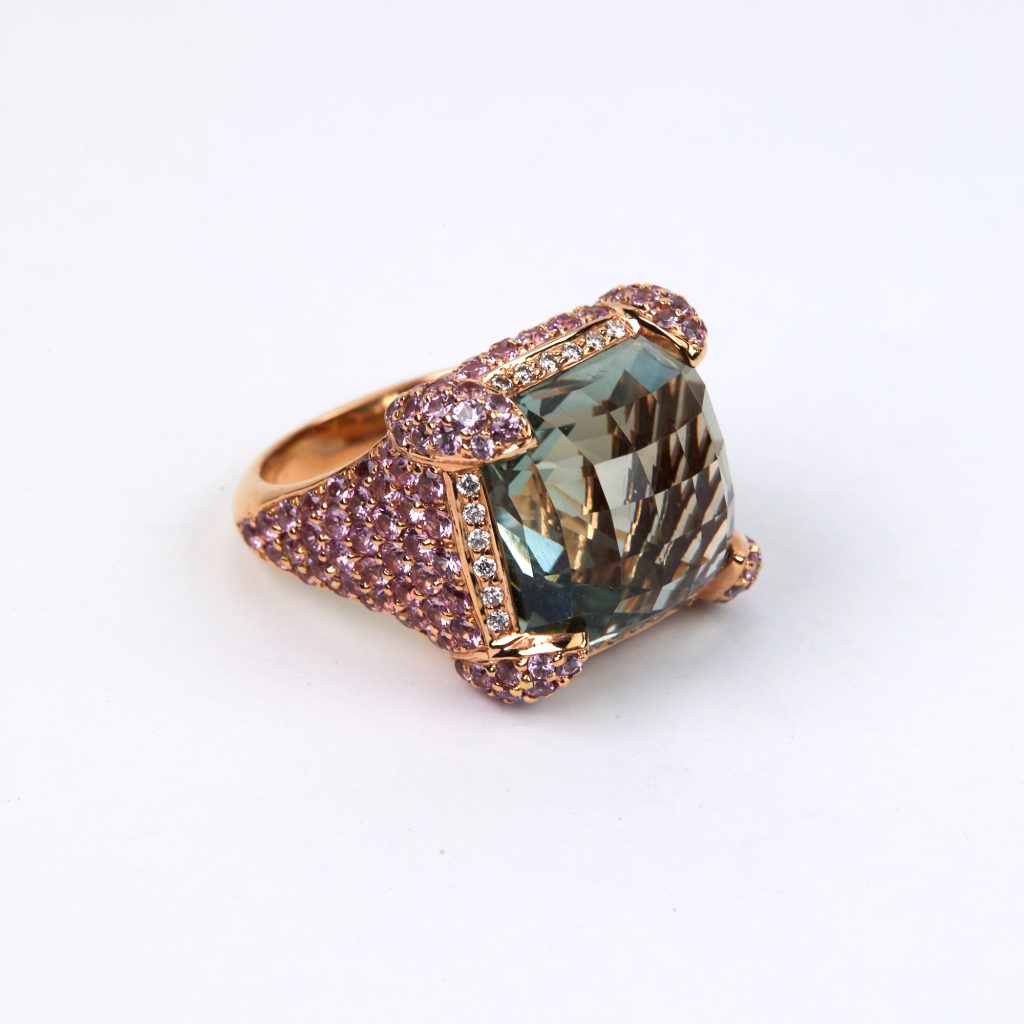 Amethyst Cocktail Ring
This beautiful Dome Ring has a checkerboard top. The checker boarding means that the faceting of the table and crown of gemstones increases the surface scintillation of the gem. The best way to imagine this style of cutting is to visualize a chessboard or checkerboard rotated so one of the corners is resting on a desk and the individual black and white shapes are no longer square, but Diamond-like in appearance.
The cut is normally applied to large coloured gemstones and is particularly popular on cushion shaped gems. Although the effect usually covers the entire gem above the girdle, it is occasionally only applied to the crown.
Most amethyst turns yellow, orange or brown when heated, but amethyst containing iron compounds with specific properties will turn green instead. This is a beautiful example of a cushion cut Green Amethyst. Surrounded by a delicate halo of white diamonds, all F-G in color and VS clarity, and 3.95 carats of brilliant round cut Pink Sapphires. The big and bold design off this ring is a perfect luncheon or evening ring, one of my favorite parts is the use of the pink sapphires as prongs grabbing on to the big center stone. set in 18 karat rose gold, hand made in Italy. Prong and pavé set. Ring size 6.5 but can be sized to fit you free of charge. We source each of the stones and then work with artisans all over the world to achieve our designs.